TELLING THE CHANGE
In Zanzibar, we tell the lesser-known side of one of the world's best-known tourist paradises. We are going to document how the inhabitants of Unguja, the largest and most populated island in the archipelago, are reacting to the challenges that modernity brings. Climate change and plastic pollution are changing not only the environment but also the local economy. The rising temperature of the Indian Ocean, for example, is leading to a rapid decline in one of the primary sources of livelihood for island women: seaweed harvesting. And yet, despite the Tanzanian government's 2019 ban on disposable plastic, pollution remains an open issue.
These are just some of the aspects we are going to document to understand how local communities are responding to a global change that is now inevitable. And we will do so by telling the stories of these people, stories of adaptation and survival that will inspire and make people think.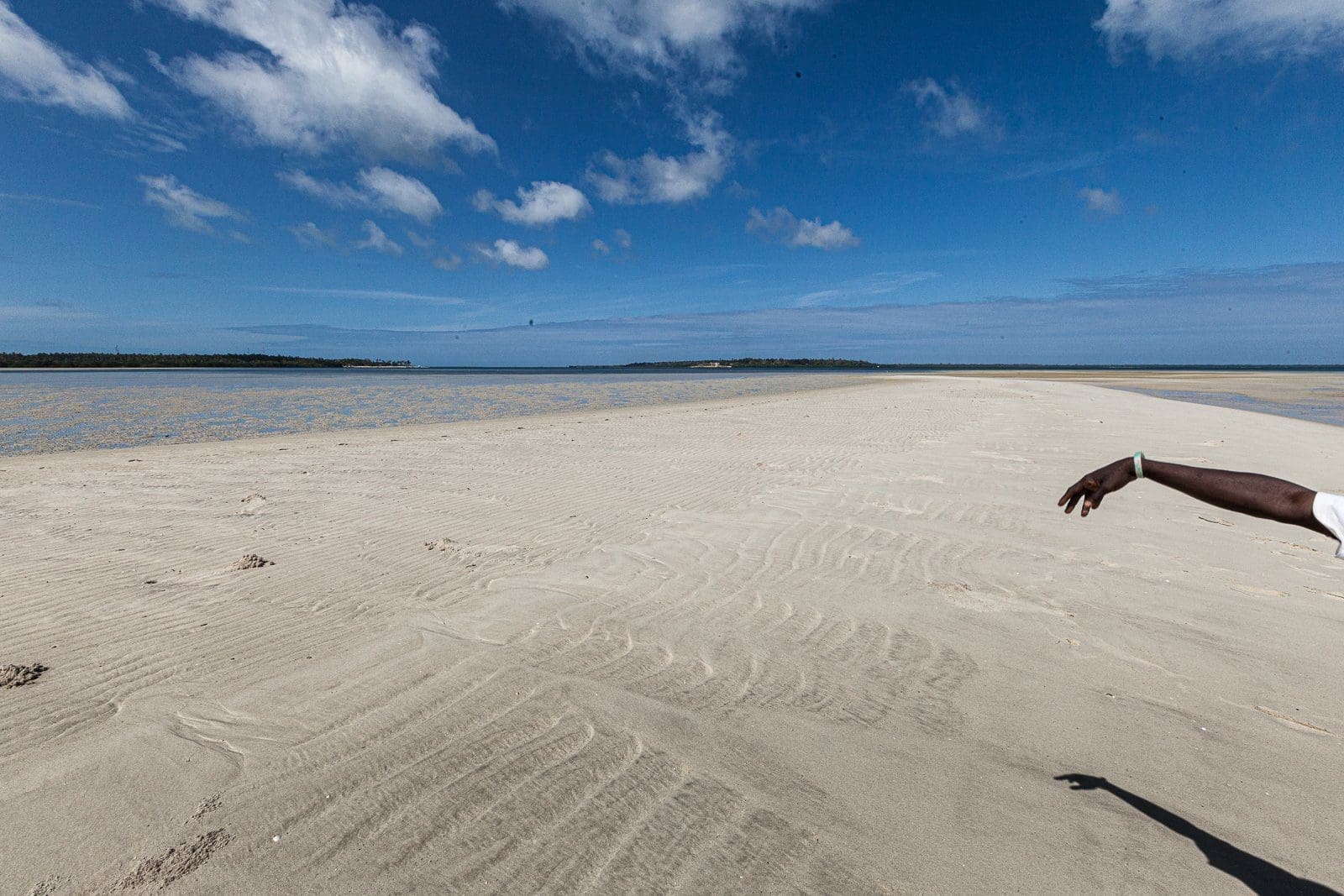 Do you want to come along and tell us about the change?
Beaches as white as the triangular sails of dhows – typical local boats – turquoise waters tinged red at sunset, bungalows in the middle of the sea, expanses of mangroves. In the general imagination, Zanzibar looks like this: a paradise for the eyes where one can relax for a few days.
WHY, THEN, DO A REPORTING AND DOCUMENTATION TRAINING CAMP PROPERLY HERE, in this relaxing place?
The answer is simple: this is only one part of Zanzibar, the easiest to see, the most well-known. Telling stories when nothing seems to be happening is one of the photojournalist's characteristics and a professional trait that distinguishes him from someone who simply takes a nice picture. Knowledge of photographic technique (including the use of one's camera) is as much a prerequisite as being an informed and curious person who wants to discover what lies beneath the surface of an encounter.
UNGUJA – this is the name of the island we are used to calling Zanzibar – is a more complex place than people think. The tourism industry is the main source of economic livelihood for its inhabitants, but not the only one. There is also spice production – especially cloves -, fishing and seaweed harvesting. But ocean warming, fish exploitation, climate change and pollution strain these fragile economies, creating profound changes in society.
An immersive training camp to fulfil a reportage assignment
ZANZIBAR UNFOLDED is an opportunity to learn to tell the world's stories.
Under the expert guidance of photojournalist Gabriele Orlini, participants – no more than 5 – will be put to work in the field from day one. Each person will be assigned a topic to pursue as a real assignment: some of the reports made, in fact, will then be published in DooG Reporter and proposed to foreign editorial offices.
Zanzibar Unfolded is an immersive Training Camp, based on the idea of learning by doing and designed specifically for those photographers and reporters who wish to enhance their experience, training and expertise in documentary photography, reportage, photojournalism, narration. This is a not-to-be-missed opportunity to experience working in the field, with all the difficulties and necessities that an assignment requires: from pre-departure preparation to managing on-site contacts, from resolving unforeseen issues to producing the final material.
During the camp there will be no timetable: you will work during the day, at night, when needed. Daily individual sessions will alternate with discussion sessions: the material produced will be examined together to understand its critical points and, from time to time, identify what steps may be necessary to develop one's storytelling method.
Who is it for? those who can hold their breath
Zanzibar Unfolded is meant for a specific target group: this is not the right occasion if you want an all-inclusive photography trip or a relaxing workshop. Here everyone is responsible for themselves, and the work will be a lot: Gabriele Orlini demands the maximum from each participant – and he gives two hundred per cent as a mentor – and we like him for this.
An outline/topic is planned with each participant to produce their project or service according to the mode of narration that suits them best: photojournalism, reportage, storytelling, up to more personal approaches, but always taking into account any editorial or editorial requirements.
The ideal participant is that PHOTOGRAPHER, VIDEOMAKER, WRITER, or REPORTER who does not stop at the surface of things but wants to get involved, touch and understand with his head the facts and stories he is going to tell.
The "Zanzibar Unfolded" Training Camp is also suitable for those who want to learn the basics of telling the world's stories through video, a medium that is also increasingly in demand among photojournalists. Shot construction, video-specific storytelling metrics and editing will be among the topics covered during the training camp.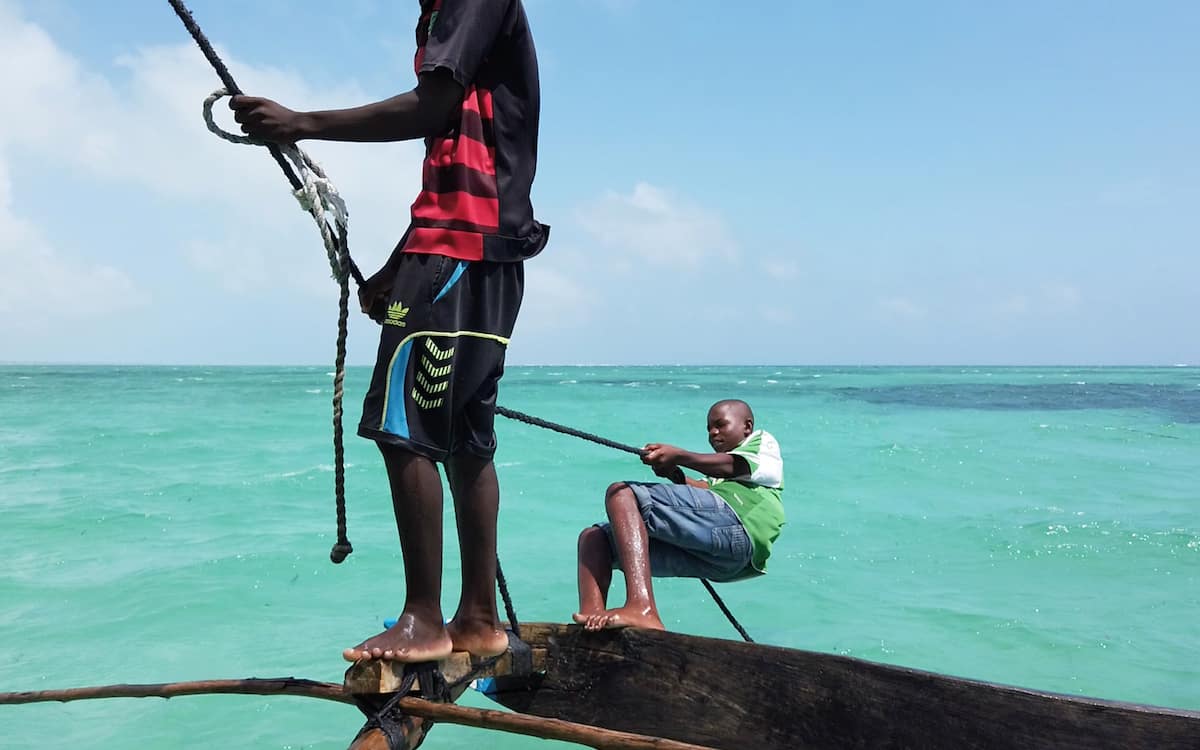 The base camp will be in Jambiani, a collection of fishermen's houses on the southeastern coast of Unguja. It is a spectacular place: kilometres of white sand directly overlooking the turquoise ocean. Here one can witness the phenomenon of the tides that can give the landscape a different shape each time the sea rises and then recedes. From here we will explore the different aspects of a growing society to understand and tell, among other things, how the seaweed harvest that women have been doing for decades on these beaches is changing due to climate change, or what traditional fishing with dhows is like. And again: what is being done locally to reduce plastic pollution and how a community adapts to the change.
Zanzibar Unfolded is a good opportunity to test oneself in the realm in a 'protected' context for Gabriele Orlini's huge experience. But it is also a chance to see if it is the right career path for you.
For us, this is the most beautiful job in the world, but going beyond that 'romantic' idea that is easily conquered, being a photojournalist takes effort, sweat, commitment, study and humility. And if you don't experience it in the field, you can hardly understand it fully.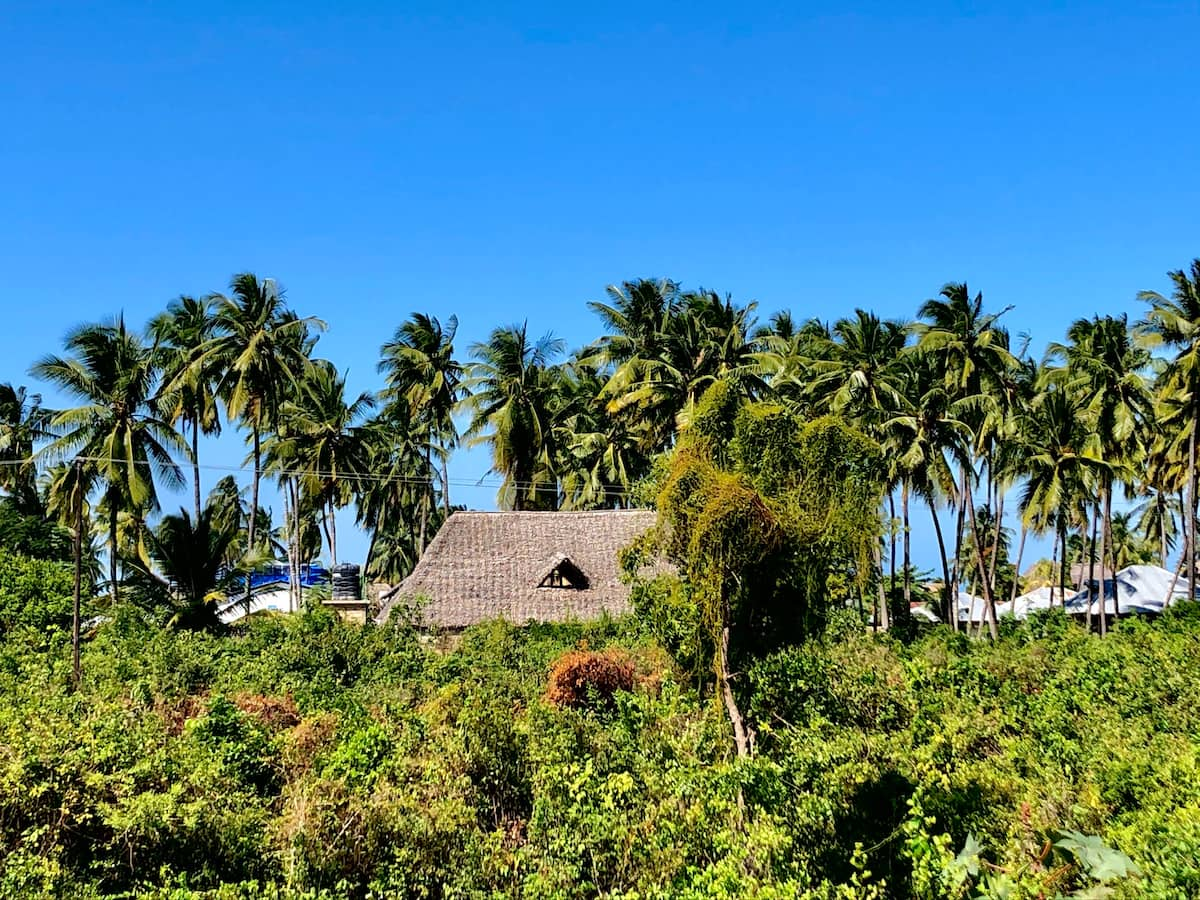 Among palm trees, to work in harmony
We will stay in the Villa among the Palms, a private house at our complete disposal. The house stands at the foot of a relaxing coconut palm grove just minutes from the village of Jambiani and one of Zanzibar's most picturesque beaches.
The house has all the comforts including WiFi and a safe; a comfortable and well-equipped kitchen is located in the context of a large open space, three bedrooms, two bathrooms, a large veranda that overlooks the garden outside and which also has a large gazebo… great for work sessions in the evening or early morning.