It is just after five in the afternoon when I arrive at the Community Centre in Kibigija, one of the five villages that make up Jambiani. They all lie in the same straight line from the north to the south, or vice versa. The centre overlooks the main road and, as often happens when you meet something new and you don't know what to expect, I start picking through my memories to understand what it might look like. At first glance, this simple, colourful building with a blue metal plate makuti, and what looks like a football pitch enclosed within four walls, reminds me of the "ricreatori" I encountered in Trieste.
As I get closer, I see a colourful sign on the outer wall: Move Zanzibar.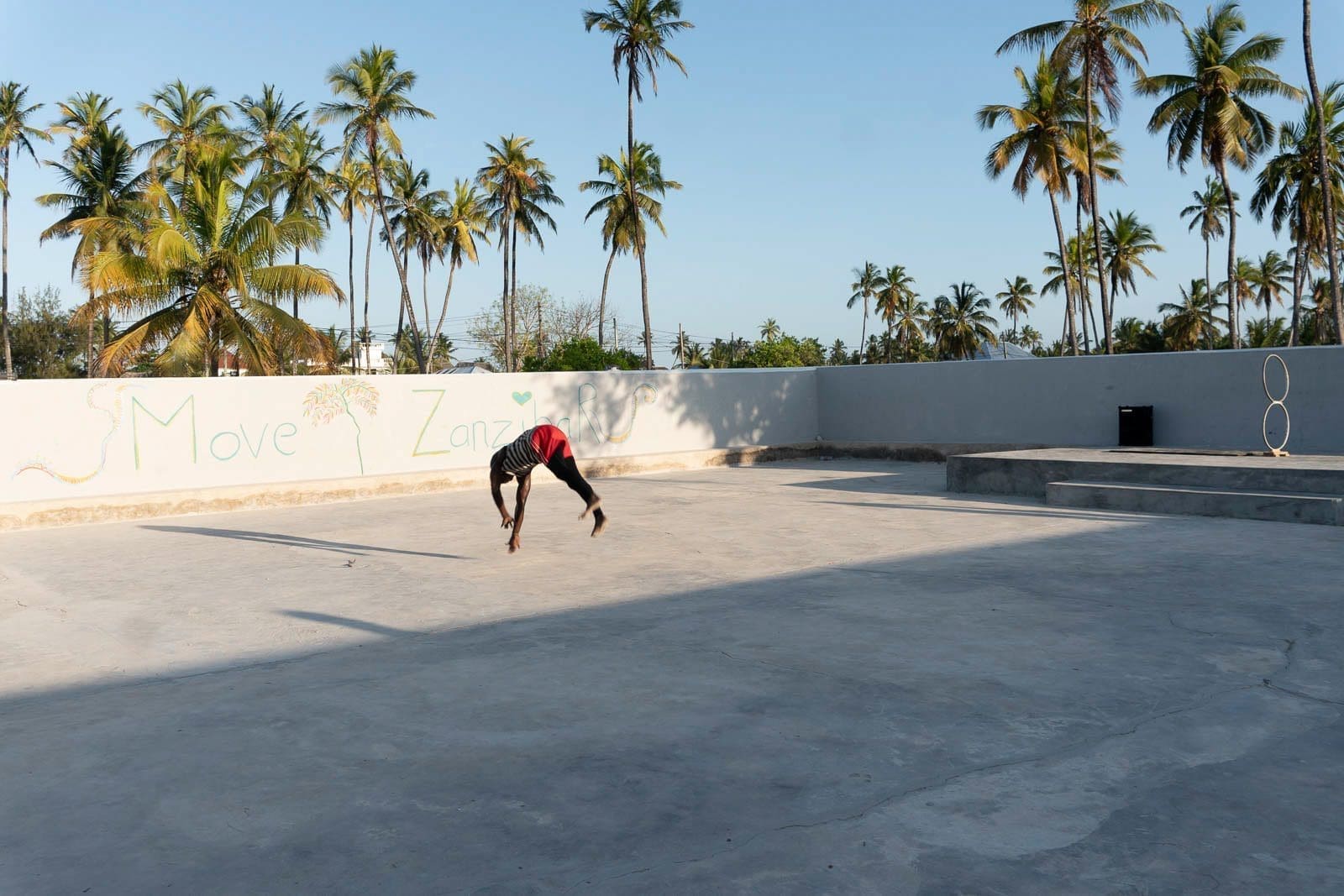 Intrigued by the graffiti and music I hear inside the quadrangle, I shyly lookout. Breaking the ice is always the most difficult part for me, but the buena onda I feel coming from this place guides my steps. When they see me standing there a bit awkwardly, a couple of guys come towards me, greeting me with the classic Jambo, a word familiar to anyone who has spent a few hours in an African village. I answer with a faint Habari, as I had learned to do a few days before, hoping to remember correctly and not to say nonsense. They smile, understand my embarrassment and push it away with a disarming smile.
Speaking in English, they invite me in and show me a low wall where I can sit, beckoning me to wait a moment. In the meantime, one of them goes out the same door I entered through and the other goes back to training with a group of guys who are trying acrobatic tricks. I look around and I don't quite understand where I'm yet. But the atmosphere is pleasant and full of joy: there are guys working out, others teaching some kids how to do little acrobatics, others playing the djembe. So I decide to make myself comfortable and enjoy the show.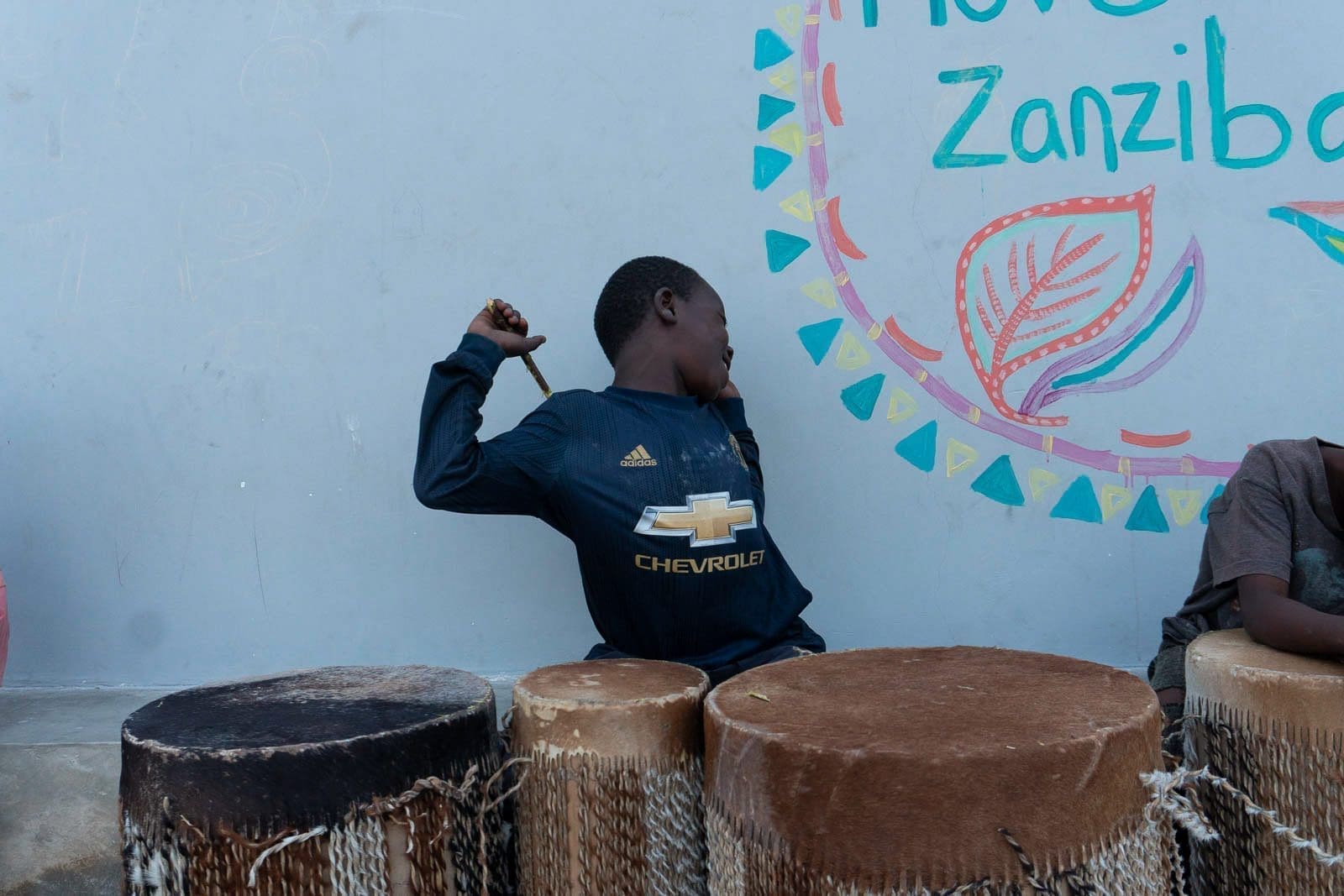 A movement that unites the youth of Jambiani
After a few minutes, I am greeted by a big smile. It is Clalence Lutumo. Clalence, 27 years old, is the mastermind – and the glue – behind the Move Zanzibar. He tells me that Move Zanzibar is a youth movement that aims to inspire and educate the youth of Jambiani through sports, physical activity and awareness of their talents.
A former street kid, Clalence arrived here five years ago from the continent, driven by a desire to create something that would improve conditions for young people through the practice of what is his passion, as well as his vocation: acrobatic gymnastics. In the beginning, he and the boys would meet on the beach, changing locations every day so that more and more people would be involved. In fact, these were not only opportunities to train in view of the performances for tourists in the resorts, but they became a real moment of positive integration among the youngest of the village. Over time, this created a community within the community where young people and children could spend hours developing their motor skills and discovering their talents.
Three years ago, Clalence asked the community for permission to redevelop what is now the Community Centre – at the time an abandoned place where there was practically nothing but outer walls – in order to create a centre where he could continue to work on a permanent basis with the village youth. The community, which had followed him in previous years in his empowerment of young people, accepted. pole pole (slowly) relying only on their own strength, they began to rebuild it, giving it the shape it has today and making it a focal point for the kids and young people of Jambiani.
Thus was born the Move Zanzibar, a youth meeting place where kids can develop their talents through sport and physical activity, but also attend cooking and English classes. As stated on their social pages, 'Our goal is to move, educate and motivate the youth of Zanzibar.'
Clalence tells me about Move Zanzibar with excitement and pride. As a true leader, he knows that he is the engine behind all this, but he also knows that, without these guys, all this would not stand. His eyes sparkle when he talks about them, about 'his' boys, and it is a thrill to listen to him and realise how much they have managed to do for the community over the years.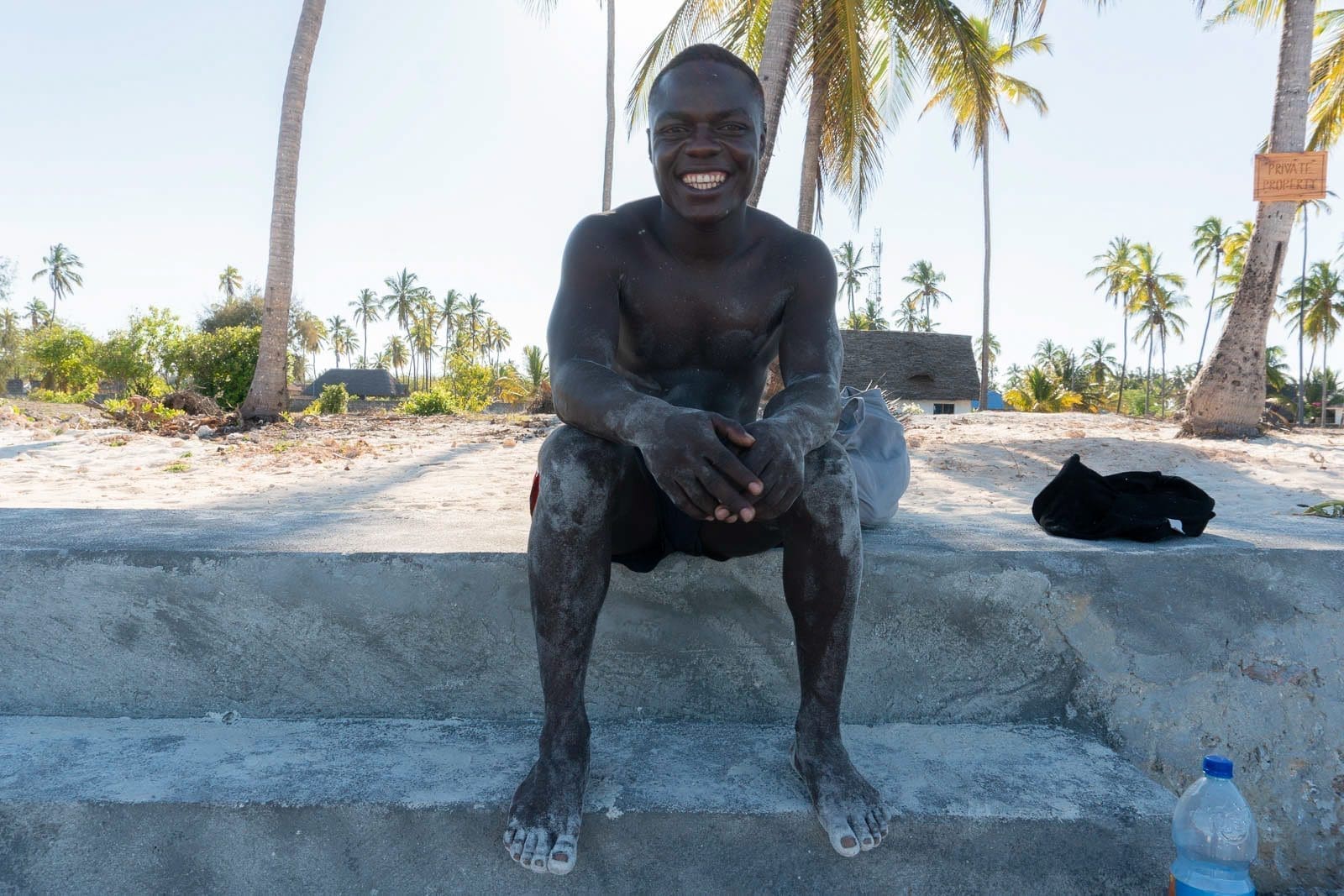 Move Zanzibar: the acrobats of lightness
Talking to some of these guys, I found out that every day some of them come here – or hang out on the beach – to prepare their stunt shows. They are the oldest of the group, and the most experienced. They perform daily at various resorts along the coast. Made by them every number seems simple, although you can see the throbbing of the veins from the effort. Those who look at them are enchanted: they have the gift of Calvinian lightness, that ability to glide over each other and form improvised geometric figures. They always smile for those who look at them, a kindness that manifests itself in every gesture and hides their fatigue, their hours of training, and their determination.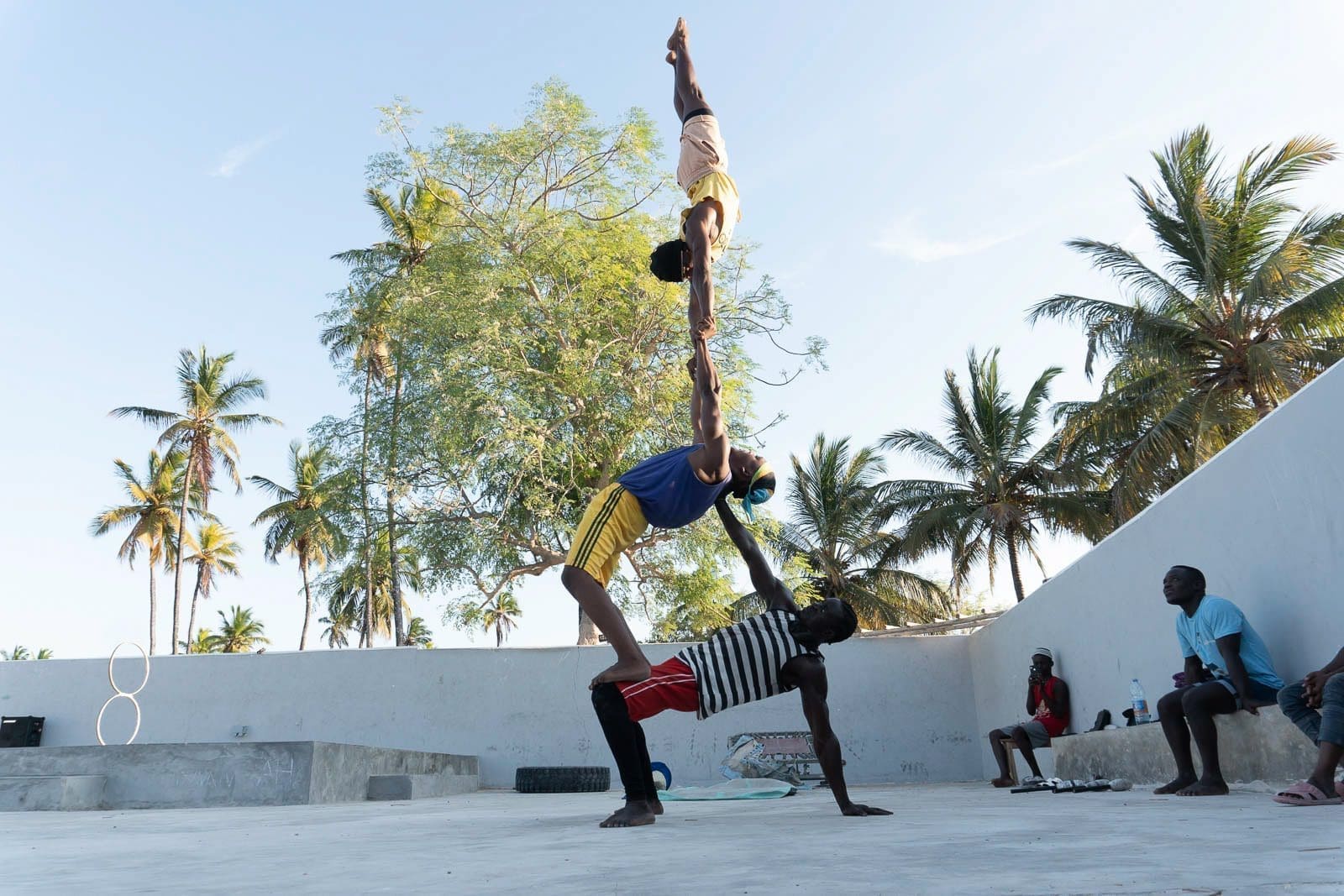 In the following days, I passed by Move Zanzibar several times, other times I met some of them on the beach, and others again somewhere in the village or during a performance. And I've always received a big smile from them in return for my shy Jambo.
Move Zanzibar is a movement open to anyone who wants to touch the sky with a finger, aware, however, of the need to always keep one's feet firmly on the ground, because it is precisely this ground that, after each leap, when the lights go off, accompanies us towards a new day.