Next to the luxurious district of Puerto Madero and next to the Retiro San Martìn train station stands one of the largest Villa Miserias in Buenos Aires: Villa 31.
About 60,000 people live there, souls more, souls less, the number is only an estimate because none of them is an official resident. These urban agglomerations can be compared to Brazilian favelas or Spanish chabolas.
They were initially made up of the rural population heading for the big cities in search of employment. Still, unfortunately during the economic crisis in Argentina, they became areas of high crime and widespread drug diffusion. Today, within these areas, it is also possible to find young couples who, unable to afford rent in the city, try to resist daily life in a villa. But unfortunately, when you're looking for employment and you say you live in the villa, the most common phrase is the classic "We'll let you know." Various modernization work has been done, and the situation is slowly improving, but the gap remains.
A few meters from the metro stop, between a fast food restaurant and a stall we find one of the entrances to the villa. The first steps are already complicated, with muddy terrain, uncertain… you have to be careful not to slip. On the right is a man sitting on a lawn chair whose weight is touching the ground, and his shirt is shortened, allowing a glimpse of his perhaps too-round and saturated belly. White, slightly long hair. With the look of one who has seen a lot, he turns to my companion and me, asking what we were doing "clean and foreign" right there. "Let's visit the Villa," and we go inside with a sideways grin and some incomprehensible grumbling. A few meters ahead, we find a low concrete structure on the left, perhaps the only one in here with this material, where the Police are stationed. Already this priority of meetings gives you the weight of who is in charge.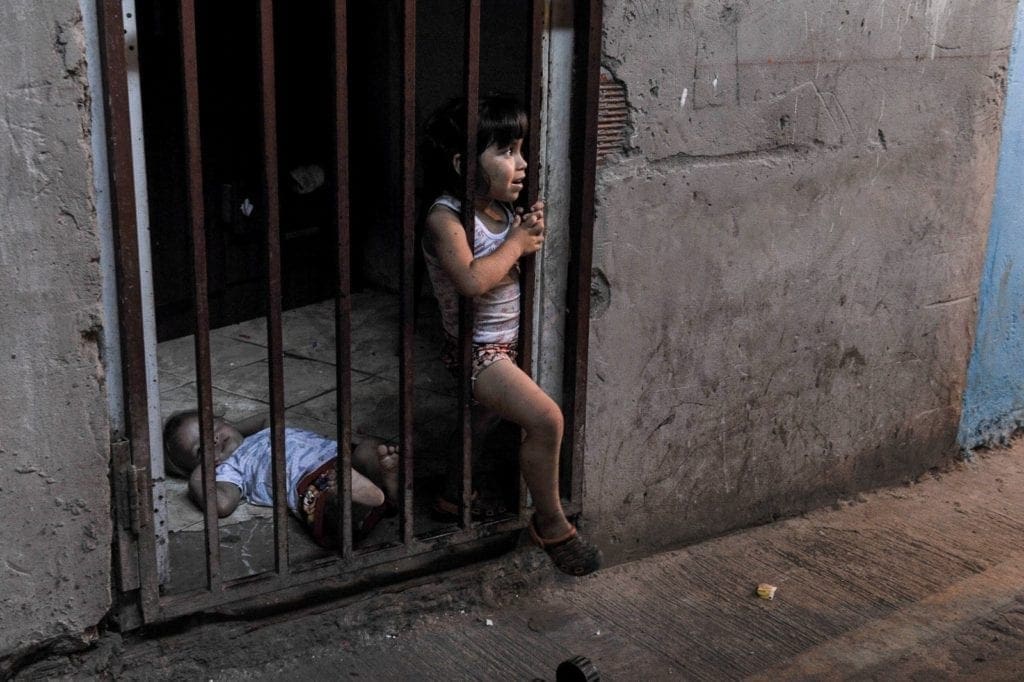 In the heart of Villa 31
We go into the heart of Villa 31. I have a hard time getting my camera out. I need to feel the ground well under my feet. I need to observe, to feel with all my senses what is happening around me. We have entered an inter-world, where you quickly realise that the state is not there and the police are almost absent. In this scenario, other laws resolve possible and ordinary conflicts, and shootings are the most common dialogue.
These days it is the carnival, and kids usually enjoy throwing confetti or streamers. It is still very hot here, and what is thrown are balloons filled with water or filled with flour or coloured powders. Of course, we are not pulled out of this guerrilla gagging; rather, we become the target of most of them. As much as they are children/adolescents playing, the perception is not that of being in a Western square, where innocence, colour, naiveté, running around and laughter are what emerge. No. Here kids do not live and are not like all kids. Here the meaning of life and death is far from our own. For them, life has different priorities.
We keep walking through the rutted streets where in an improvised manner these settlements assembled without any logic arising. You look up at the highest floors of the quarters (that's what "apartments" are called) and see expanses of wires and pipes carrying power, gas, and water from one building to another. On view is the Villa's circulatory system.
Many characters stop us, suspicious of our being there, and between chats, we manage to enter one of the quarters, where opening the door for us is the Unnamed One with a scar across the entire right side of his face. Carefully we climb up these steep stairs made of iron and sheet metal. The doors are absent, as are the toilets. I watch everything with careful thoughtfulness mixed with slight fear. But nothing must leak out. Fear helps me keep everything under control. My eyes move shy but thirsty. Every glance can be one too many, and that is why everything must be measured.
Care and respect for each other first and foremost.
My direct line is always him, Gabriele, my adventure partner. My point of reference.
Time to take a few photos and our presence already becomes unwieldy. Firmly we give thanks and leave this quarter. After a few more minutes of immersion in this reality, we leave.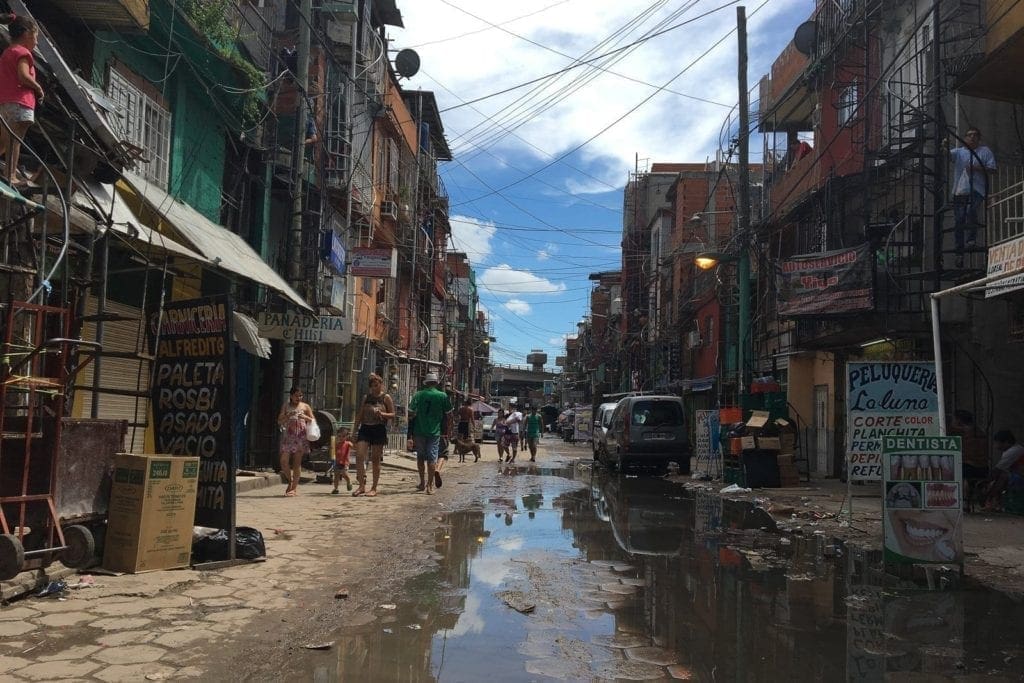 It is in the little things that we find beauty
Cars back in the backpack…a few more steps through the villa…we pass a group of 4/5 guys…and the feeling of eyes on us is strong.
Looking back and "Run! Run! Run!"
Hands moving aggressively where they shouldn't, force, cynicism, tugging, and ground rising.
Thanks to my partner I manage to get away, running more than the new SF90 to try to get help. But you are in a cage of tigers, seemingly docile. One misstep is enough. Who do you turn to? To no one. Run. You run with the guilt that your adventure partner is still there. His gaze as he was on the ground is the last thing you remember before you turned the corner. I don't know how, I get my bearings and find the small police facility seen in the morning, try to call for help. I try.
Because for them these situations are routine. Then I just hope this is the right place where we could have met.
After several minutes I come out of the precinct and find him out there, a little dusty, with several abrasions and various cuts… smoking a friendly cigarette. Of course, I ask him if everything is okay and if he is all right. His response was, "Yikes. I don't have my pen anymore." One smiles. But it is in the little things that we find beauty. Every encounter, whether excellent or complex, leaves us with something.
We head home, an apple juice and an instant coffee, and arrange to return to Villa 31, retrace it with more awareness, and tell it again the next day.
Every story, every place has the right to emerge and perhaps improve.