I am 190 centimetres tall, although I feel the age has already taken a couple of them.
I weigh 92 kilos, although I pretend not to know that the previous pandemic undoubtedly changed this number, raising it.
I am not and have never been an 'unnoticeable' person, although I have often wished to be. Ever since I was a child, I was the 'healthy' one, the 'tall' one, the 'big' one, and in my younger years, among the nicknames addressed to me, there was 'pancio'.
Sometimes I imagine myself as a young man in these current times who has made Dymo's fortune with labels. And I smile. But despite everything, this being 'healthy' has never prevented me from doing things.
Being tall allows you to help old ladies pick up things from the high shelves of the supermarket, enjoying that sense of gentle utility. But this being 'healthy' also forces my body into Houdini-like positions inside crowded vans when I'm around the world. More and more often I find myself hating flights – and I know it could sound absurd – because my knees are carved into the front seat, and my only possibility is the aisle seat where I can stretch out a leg. Just one. Until the lunch trolley arrives and the hematoma on my tibia is included in the ticket price.
I have always been 'healthy' and, despite myself, this has always ensnared me in the condition of being… 'visible'.
In a profession such as the one I have chosen to pursue, the ability to be 'unseen' is the first of the aspirations to the advantage of one's photography.
(also having something to photograph… but that's another point)
Not being able to rely on the confidentiality of my physique, I often found myself being a 'non-visible' by doing the only thing I could do: making myself stand out even more and becoming part of what I was telling. To be inside the scene until the scene itself could embed me and make me, in fact, a 'non-visible'.

Everything that happened in the meantime was mere experience.
Everything that happened after that was simply life.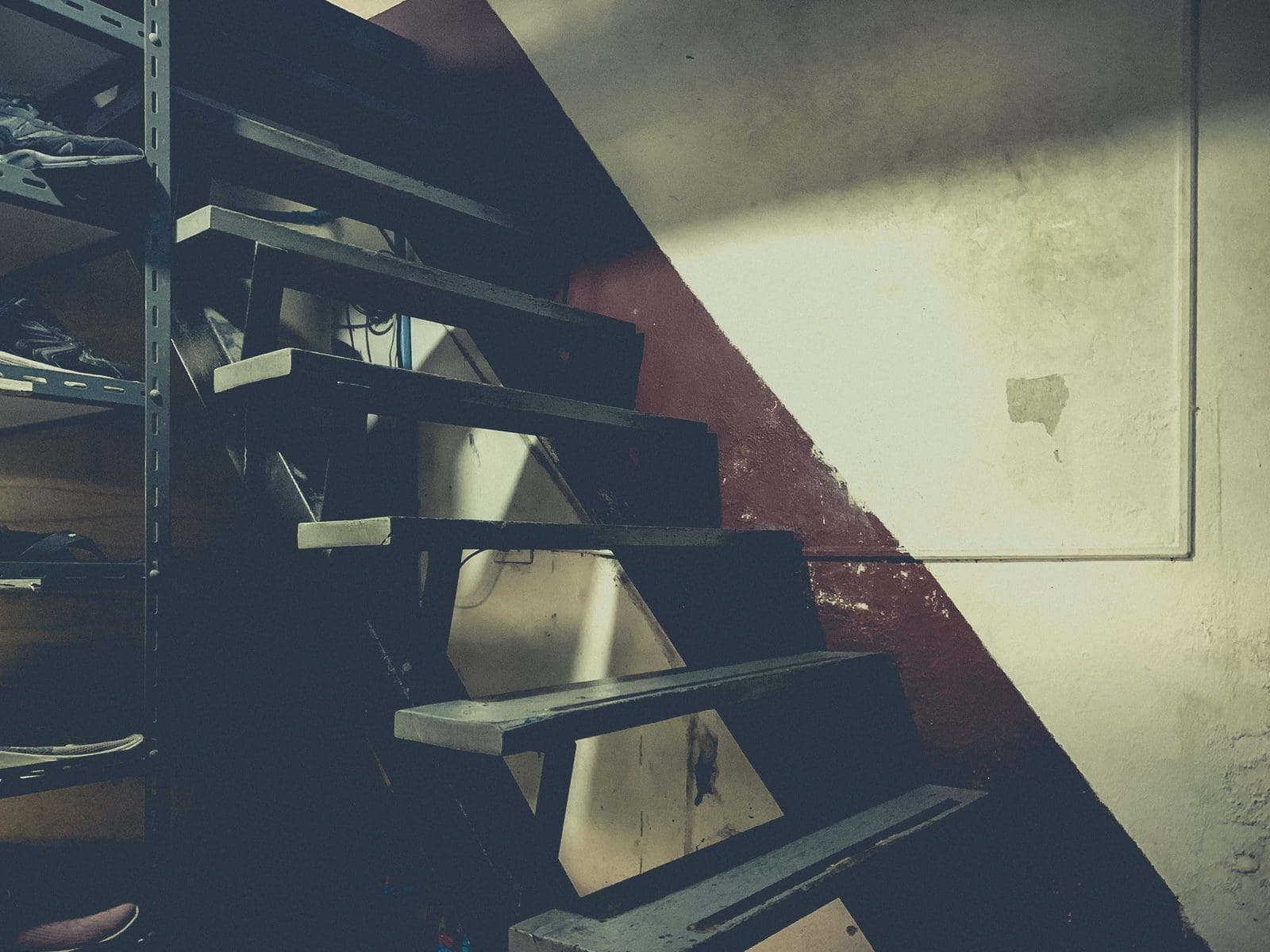 These days in Bangkok, in a country where the national average height of men is 164 centimetres, having left behind the fairgrounds full of 'sane' people – as I am – in search of pretty, petite and smiling companions who can make you proud of being 'big', I choose to find refuge in the houses of the old capital. Left behind all the lights of the colourful nights in Nana, I find myself, with a renewed spirit of the 'unseen', in the damp, slippery streets that not even the rain can tidy up. And that at night harbour rats, and with them, that atavistic humanism that is so dear to me.
My refuge in these days of preparation for the Mekong River Journey is a tiny hostel. So many beds, and so little space. A mixture of curry and sweat, scattered in the air from the ceiling fan blades. You walk barefoot to avoid getting the hostel dirty, which may even make sense. 2€ per night for a seemingly clean, threadbare mattress that barely accommodates my travel bag. And I have yet to get into it.
It is a small place, or maybe it is just for me, but it remains a good example of how big our space is in this world. Eventually, by trying to become 'unseen', perhaps, we might even find our own space to take up. Maybe without bother. Perhaps making that scene even more interesting. Eventually, even if it only results in an uncomfortable place, at least I could say I tried.