Like any good story – the kind worth telling – you must prepare your spirit and eyes to discover, recognise, and understand it. Also, LAOS WATERS will start the first night in Bangkok, Thailand.
Just enough time to adapt your breathing to the rhythm of South-East Asia. Just a breath.
In the morning, after the hymn to Rama X that punctuates the beginning and end of each day, the eyes and heart will go north in a folk train full of the things that the villagers carry. Destination Nong Khai, where the Mekong draws the natural border with Laos.
Having crossed the border via the first Thai-Lao Friendship Bridge, heading towards the capital Vientiane, we will keep our eyes – and feet – pointed toward Luang Prabang, the cultural centre of Laos, already a Unesco heritage site.
In Luang Prabang, a town nestled between forest and river, rich in history, elephants, monks, hidden markets and stories to discover, we learn about the Mother of Waters: the Mekong.
We rent a slow boat to sail upstream up the big river and head towards the Golden Triangle. Navigation of almost 300km, two days of travel, from morning to night. Two nights in Pakbeng, a halfway destination, will allow us to immerse ourselves in deep Laos, the one made of trees, mud and river, of monks and prayers, of people and smiles.
In the morning, the slow boat will take us to Xuahai Xai, a stopover point in the Golden Triangle and the border with Thailand. The discovery will continue northwards into a land of traffickers, history and stories.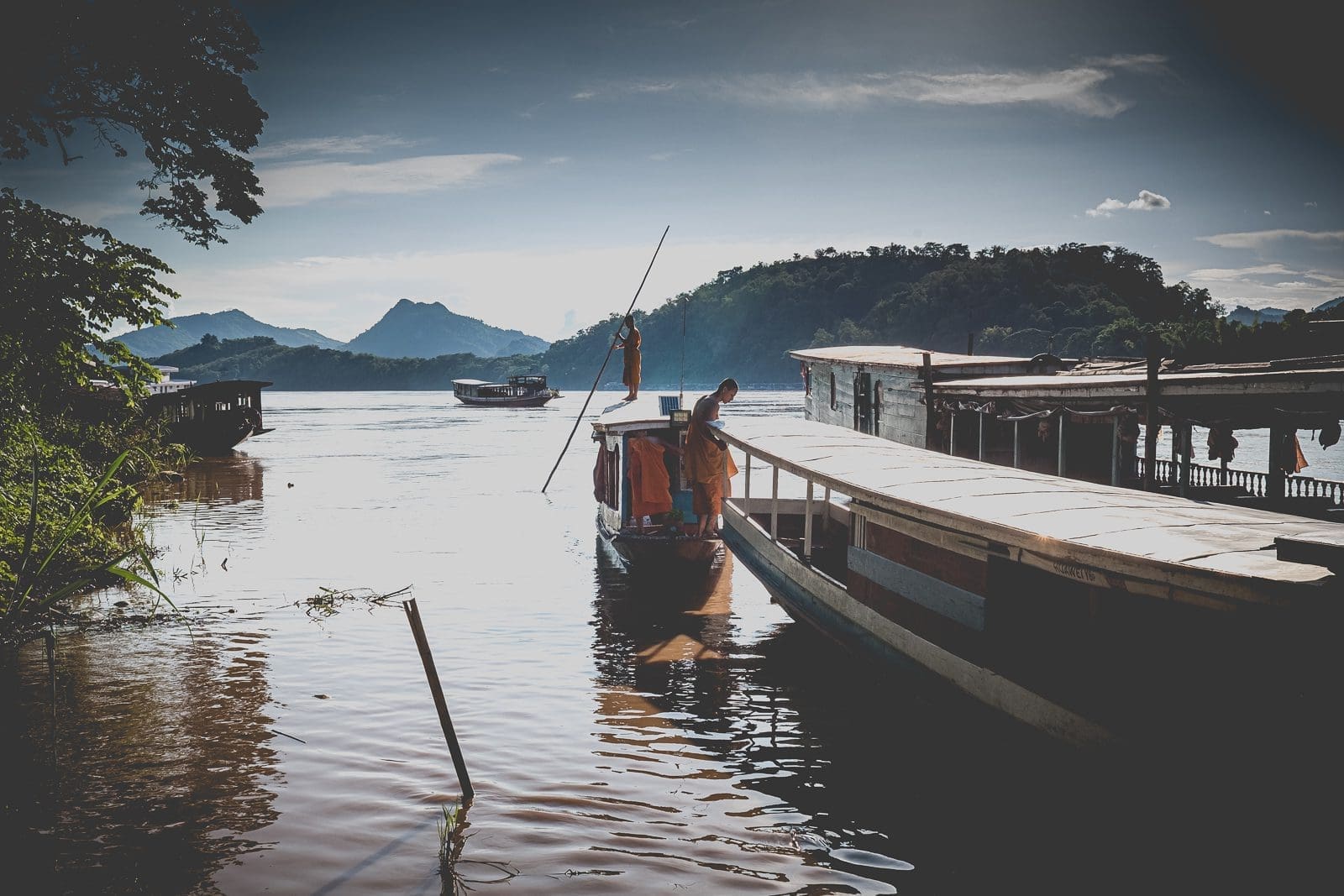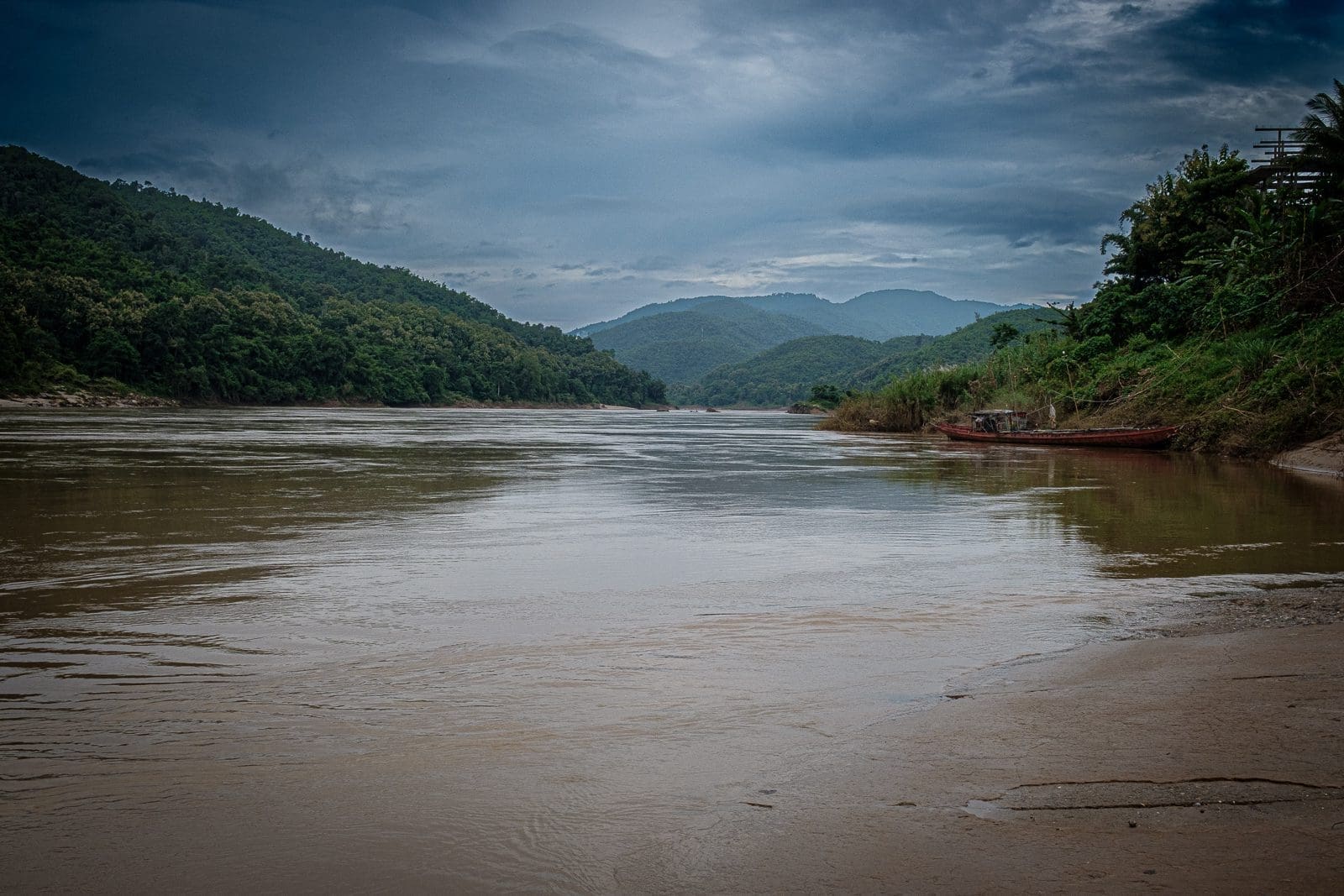 GOALS
Enhance experience and expertise in documentary photography, reportage, photojournalism, narrative
Managing the work rhythm of the photographer/photojournalist in real-life situations
Enhancing photographic technique for reportage purposes
Producing works on the road
Living a deep experience
Understanding if this job is for you
ROADBOOK
THAILAND

Bangkok | Rendezvous and start of work
Bangkok – Nong Khai | By 3rd class train and overnight stay in Nong Khai
Nong Khai – Ventiane (Laos) | Lao border crossing

LAOS

Ventiane – Luang Prabang
Staying in Luang Prabang
Luang Prabang – Pakbeng | Slow boat cruise
Overnight stay in Pakbeng
Pakbeng – Xuahai Xai | Slow boat cruise
Staying at Xuahai Xai
Xuahai Xai – Chiang Khong | Thai border crossing

Chiang Khong – Bangkok

THE FIELD WORK
LAOS WATERS is a Training on Travel. It means working in the field in an immersive, sometimes tiring way, getting your hands and feet dirty, and letting your head stay active even at night. It is designed and built for those photographers or reporters who wish to enhance their experience, training and expertise in documentary photography, reportage, photojournalism, and storytelling.
Each participant will be assigned a topic to develop: an actual assignment to take home without excuses. He will thus come into direct contact with local communities and experience first-hand the situations that he will then go on to document.
There will be no working hours: you will work during the day, at night, when needed.
Daily, individual sessions will alternate with discussion sessions: the material produced will be examined together to understand its critical points and, from time to time, identify what steps may be necessary to develop one's storytelling method.
The permanent guidance of Gabriele Orlini will ensure the right direction in the development of the projects and will be continuous support for each participant during the fieldwork.
An opportunity to put yourself to the test, as a photographer or photojournalist, with all the difficulties and necessities that a job requires: from on-the-spot contacts to travelling to solving unforeseen problems to producing material with often very tight deadlines. This a real opportunity to experience this 'life' with the security of having at one's disposal a photojournalist who has not only experienced these situations but can also master them and provide valuable tips for dealing with them even when out in the field alone.
WHO IT IS TARGETED AT
LAOS WATERS is an immersive Training based on learning by doing for a team of up to 4 people. It is designed for those photographers and reporters who wish to enhance their experience, training and expertise in documentary photography, reportage, photojournalism and storytelling. This is a not-to-be-missed opportunity to experience working in the field, with all the difficulties and necessities that an assignment requires: from pre-departure preparation to managing on-site contacts, from resolving unforeseen issues to producing the final material.
LAOS WATERS is NOT for those seeking an all-inclusive photography trip or a relaxing workshop. Qui ognuno è responsabile di se stesso e il lavoro sarà molto: Gabriele Orlini pretende il massimo da ogni partecipante – e dà il duecento per cento come mentore – e ci piace per questo.
The ideal attendee is that person – photographer, videomaker, writer, reporter – who does not stop at the surface of things but puts himself out there to touch and understand the facts and stories he will tell with his head. We like to work with excellent and determined people.
MUST KNOW!
Would you like to participate, but time is an issue? Let's talk about it!
Information on the eVisa for Laos (50€) will be provided during the preparation phase
Submission of the form IS NOT MANDATORY and counts as a proposal of participation
Candidates will be contacted within 24 hours to schedule a video call