Tangail is about three hours by bus from Dhaka and is famous for producing clothes and textiles. The town also has a square-shaped neighbourhood furrowed by long, narrow, right-angled corridors. This small district is the Tangail brothel. One does not notice it unless one has been informed of its existence. There are no obvious signs of what goes on inside it. In Bangladesh, a predominantly Muslim country, prostitution has been legalised, but the practice is outside the control of government authorities.
Many of these girls have children and dream of a better future, but their dependence on this reality makes them prisoners of a problematic situation. The girls, forced into prostitution since they are kids, are considered immoral and excluded from city social life. Some girls choose to become sex workers to support themselves and their families. This is especially the case for the poorer section of the population.
The psychological aspect is another element of drama. Usually, the client enters, nods to a girl and clumps for a few minutes in these micro lodgings equipped with a bed and a sink. They enter, they have sex, and they exit. Nothing more. I have no idea how many customers a girl can receive in a day. I think somewhere between eight and ten.
The sexual act takes place according to simple and egalitarian rules. Each service has the same rate, i.e. 400TK, just under four euros, and there is no differentiation between one girl and another. In other words, a kind of perfect economic competition reigns. On the other hand, the customer's preference is entirely random and depends on the availability of the girls at the time.
At the end of it, a veil of sadness and incapacity falls over their faces. The rhythm of these encounters has made them addicted to this type of practice. The madame, who offers us cold drinks, also tells us about their problems and the failure to respect protected sexual intercourse. One severe problem concerns the health sphere. She tells us that they bear the cost of condoms. Sometimes, however, it is not used, and the consequences are easy to imagine: unintended pregnancies and sexually transmitted diseases. It should also be said that unprotected sexual practice is paid for more by clients, and many of the girls prefer a more substantial gain by granting this possibility to the client who requests it.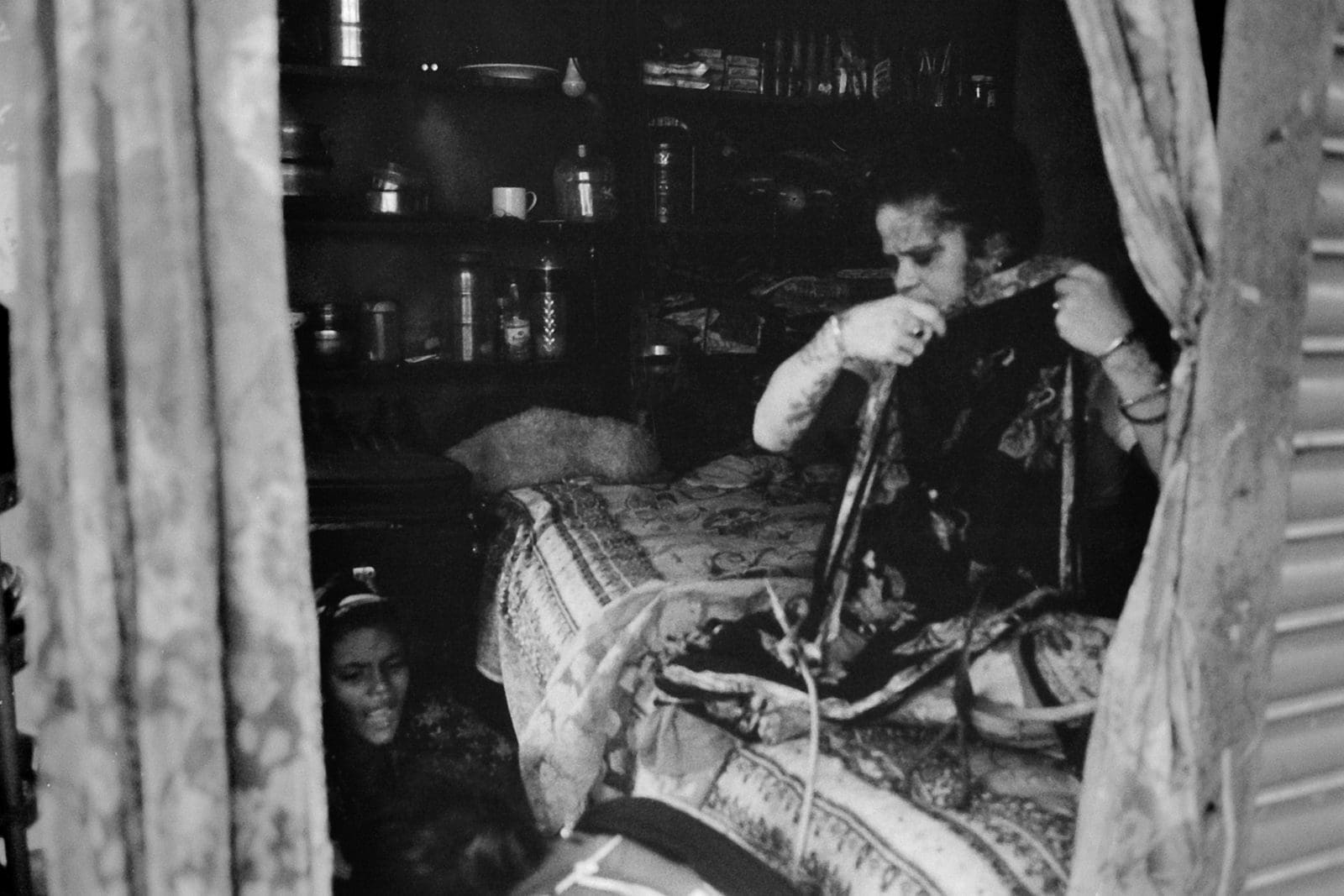 Although existing everywhere, prostitution is handled differently depending on the country, customs, religion, and some written or unwritten rules. In Tangail, the local police tolerate this activity, probably in exchange for money or other favours. And this allows a relatively quiet life for those working in the brothel.