Beatrice is 16 years old, HIV positive and the mother of a one-and-a-half-year-old girl. Her parents died of AIDS, and her daughter's father abandoned her when he found out she was ill. According to the latest tests, her viral load has increased, so she can no longer breastfeed her daughter. Beatrice recounts that she did not follow the antiretroviral therapy regularly because being unable to eat every day and taking the drugs on an empty stomach made her sick.
Beatrice is one of the many young people affected by HIV/AIDS in Malawi and is part of the Sant'Egidio Community's DREAM programme, which aims to promote the treatment and prevention of the disease. The prevalence of HIV in this country is one of the highest in the world. According to data from the UNAIDS 2020 report, 1.1 million people were living with HIV last year, about 9 per cent of the population, aged between 15 and 49. There were 59,000 sick children between the ages of 0 and 14.
Young people are often extremely vulnerable, which makes treatment for the disease more difficult. In a society characterised by high social inequality, lack of economic resources, sexual exploration associated with youth and dropping out of school are among the main factors that increase vulnerability to HIV. Moreover, the stigma towards this virus is still very strong and some of them do not want their peers to know that they are ill. Guilt about having contracted the virus, even in children born HIV-positive, also plays an important role. Finally, sometimes not following the treatment means momentarily erasing the problem, as if by denying the treatment even the disease would disappear.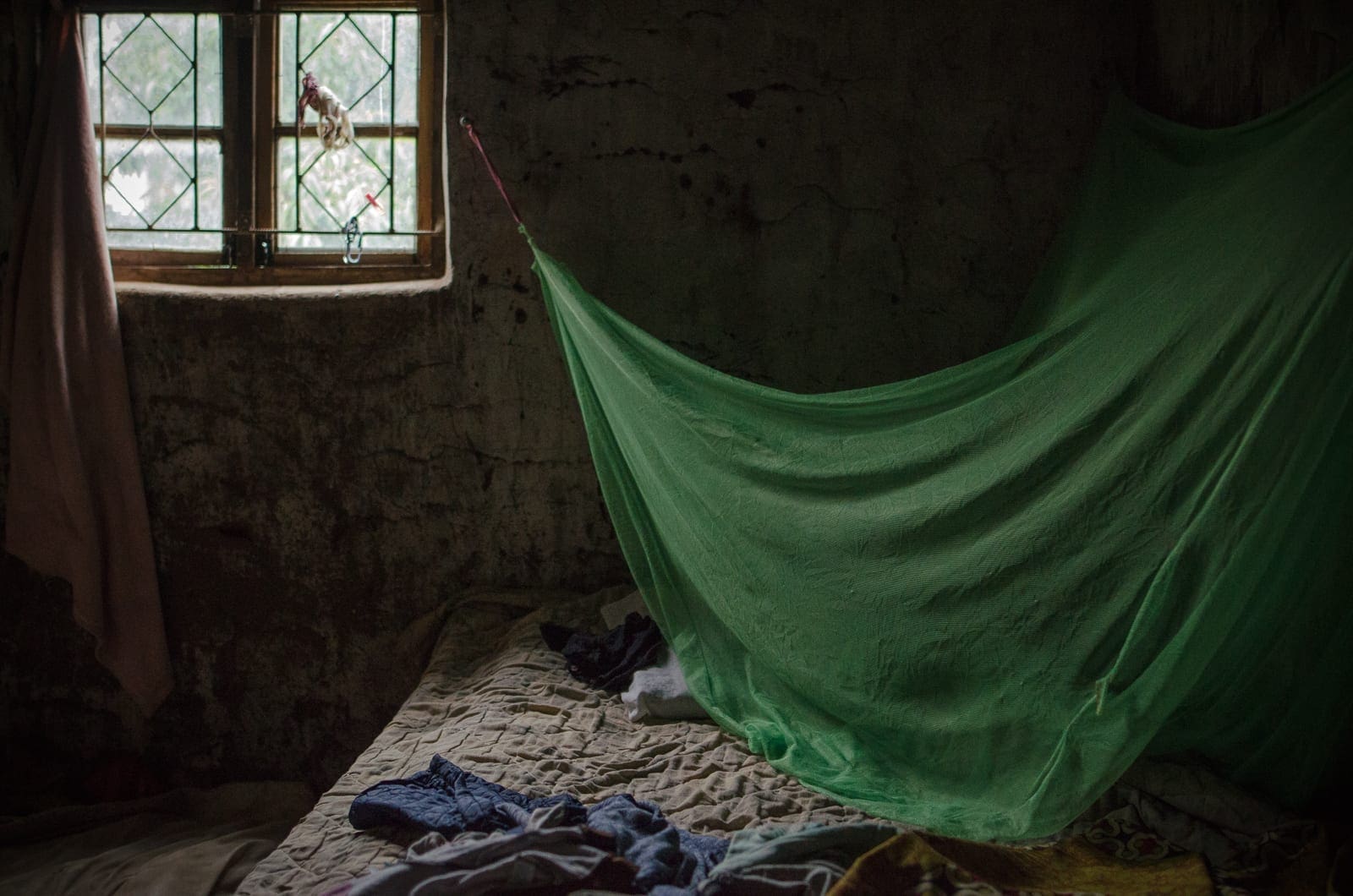 Malawi's vulnerability
A visit to the family of Catherine, a 14-year-old girl who is also HIV positive, shows the extreme poverty conditions in which many Malawian families live. A mud house consisting of three rooms, a few animals and a small plot of land to cultivate. This is all that this family, consisting of a father, a mother and six children, possesses. Catherine is a strong child, but her condition also makes her very vulnerable to other diseases. She recently returned home after a hospital stay necessitated by severe fevers caused by malaria.
According to IMF (International Monetary Fund) data, Malawi is one of the poorest countries in the world with 50.7 per cent of the population living below the poverty line and 25 per cent living in extreme poverty. There is therefore a widespread vulnerability in the country, making HIV/AIDS treatment and prevention a real challenge. Despite the great progress made in the dissemination of anti-retroviral tests and therapies, there is still a great deal of resistance regarding adherence to prevention and treatment programmes. Especially in remote places, reached with difficulty by health project workers, people are unaware of what the symptoms of HIV may be. Even though the government and organisations working in this field do a great deal of awareness-raising work, it is still difficult to reach the entire population.
The disease also has indirect consequences on the lives of young people. Indeed, in Malawi, about 500,000 orphans (0-17 years) have lost their parents due to AIDS. Supporting the needs of orphans and children made vulnerable by the virus is identified as a key element in the HIV response. In the nutritional centres and small schools of the Sant'Egidio Community, orphaned or vulnerable children are taken in. Many of these children live in extreme poverty or situations of great social and health hardship. For them, life is an obstacle course. The fight against AIDS, malnutrition and access to education are therefore indispensable to enable them to look to the future with hope.
This report was made in January 2020, when the COVID-19 epidemic was not yet widespread in Malawi. After an initial phase in which coronavirus cases were limited to a few, the number of cases increased and, in early 2021, a state of national disaster was declared. According to the Malawi Ministry of Health, there were almost 30,000 confirmed cases throughout the country as of February 2021. Malawi, along with other African countries, thus faces another tough battle, made even more difficult by a weak health infrastructure and a shortage of tests and qualified personnel.
Data source