It was an autumn evening, one of those evenings that bring rain.
In my studio apartment in Buenos Aires, under the only big window that framed the rooftops of San Telmo, while arranging my notes on my Moleskine, I sketched a photograph I'd realise only a year later, in northern Iraq.
Many times it is tempting to believe that a photograph can be born by chance, sometimes thanks to a kind of luck. And this belief is much stronger when it comes to reportage, when it comes to telling a story where you are not always sure what can happen.
Attention is sky-high, and the eyes snap in a continuous motion. There is that will to capture every detail, every breath. But for a photographer, the reality is quite different.
During a pleasant meeting with Ryuichi Watanabe of NewOldCamera a few years ago in Milan, I said that I used not to carry my camera with me at all times unless I was out on some job (I know, it may sound strange for a photographer).
But this unhealthy habit of mine has never stopped me from taking photographs. I do it by other means. One of these is, without a doubt, is writing. I sketch in my notebook or on napkins at the café. Sometimes I use the smartphone or any other tool available.
I have always pretended for myself, almost as if it were a moral duty, an approach heart-feel to the stories I was going to tell, to enter into them completely a duty to be touched deeply by them (a concept very dear to me) although this has not, over time, exempted me from producing works of dubious quality. But, as with life in general, it could happen to stumble even though you know how to walk or you cannot find the right word even though you know how to speak.
Just… to make a mistake.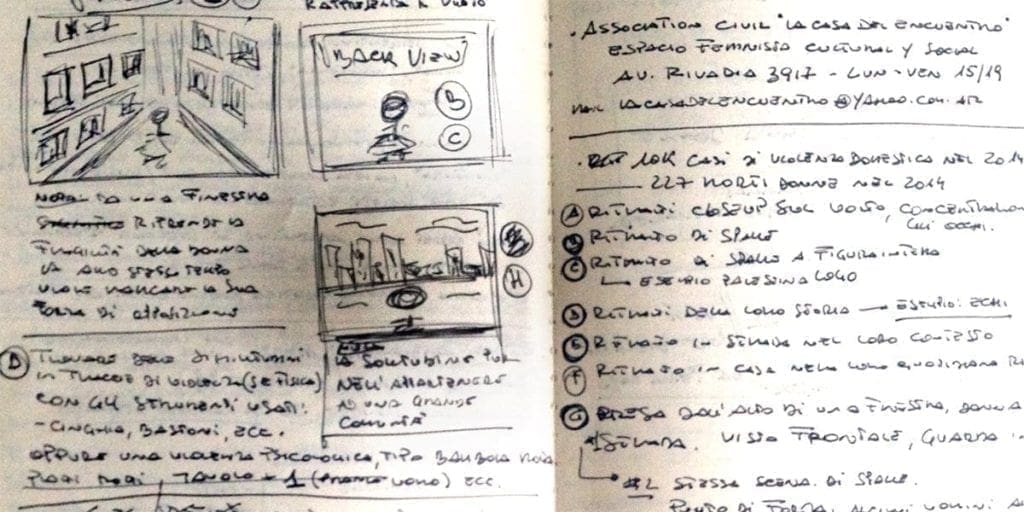 That autumn evening in Buenos Aires, in my small studio in San Telmo, I was working on the notes of a story about loneliness, violence, prevarication, and alienation.
And as often happens in these moments, in which a work, a reportage, a project is breathed in long before taking the camera in my hands, I sketched what my head was imagining, of how I wanted to tell part of the story I was beginning to know. Then I closed the notebook, and a mate ended the evening.
In Buenos Aires, that autumn, I never made that shot.
A year later, in Erbil, a city in northern Iraq, the photograph that wanted to speak of loneliness, violence, prevarication, and alienation, found its light. And its breath.