Orthodox Christmas in Lalibela, Ethiopia
During the last week of December, Lalibela becomes the centre of the world for Ethiopians of the Orthodox faith. The famous town in the north, in the Amhara region, becomes the destination for hundreds of pilgrims who, weeks before the seventh of January, set out to reach the rock-hewn churches and celebrate Christmas there. Through the window of the small rusty van that is taking me to the small town nestled in the mountains, a few kilometres later, a few pilgrims appear to me walking lined up on the horizon, wrapped in their white robes and with the ever-present walking stick acting as a support. Pilgrims come from all parts of Ethiopia, some of them walking up to 300 kilometres, carrying only the bare essentials to sleep and little else to survive.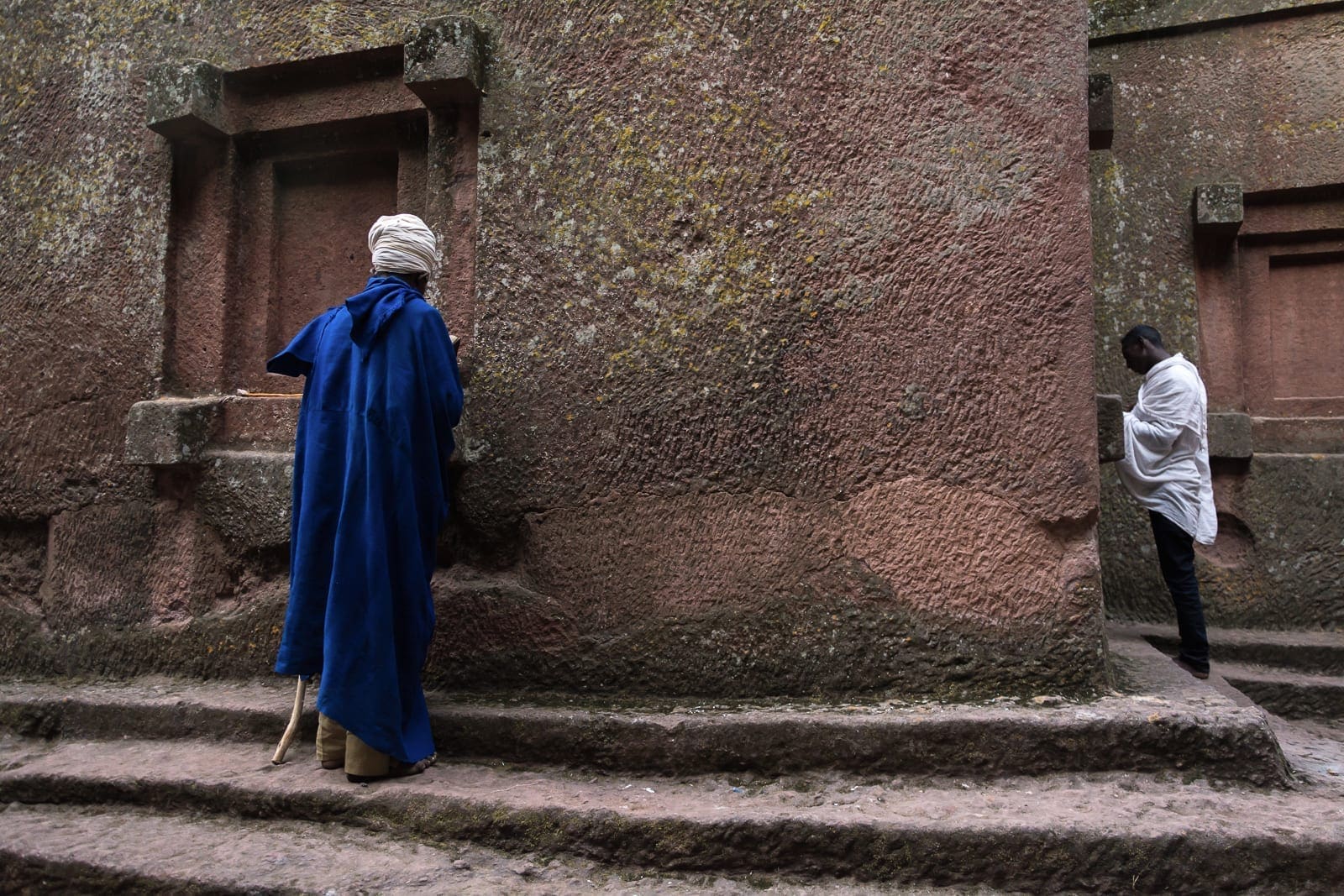 As we approach, the pilgrims increase until they fill every useful space on the ground. They camp as they can around the twelve monolithic churches and pass the time chatting, praying and waiting to celebrate Christmas. For many of them – farmers and cattle breeders – this religious event is also an opportunity to see all those distant friends they would otherwise not have been able to meet due to distance and economic conditions. Participating is hard, but great effort is rewarded with a blessing that will last a whole year, and that is enough for them. Throughout the Christmas season in many churches, masses start at dawn and continue one after the other throughout the day.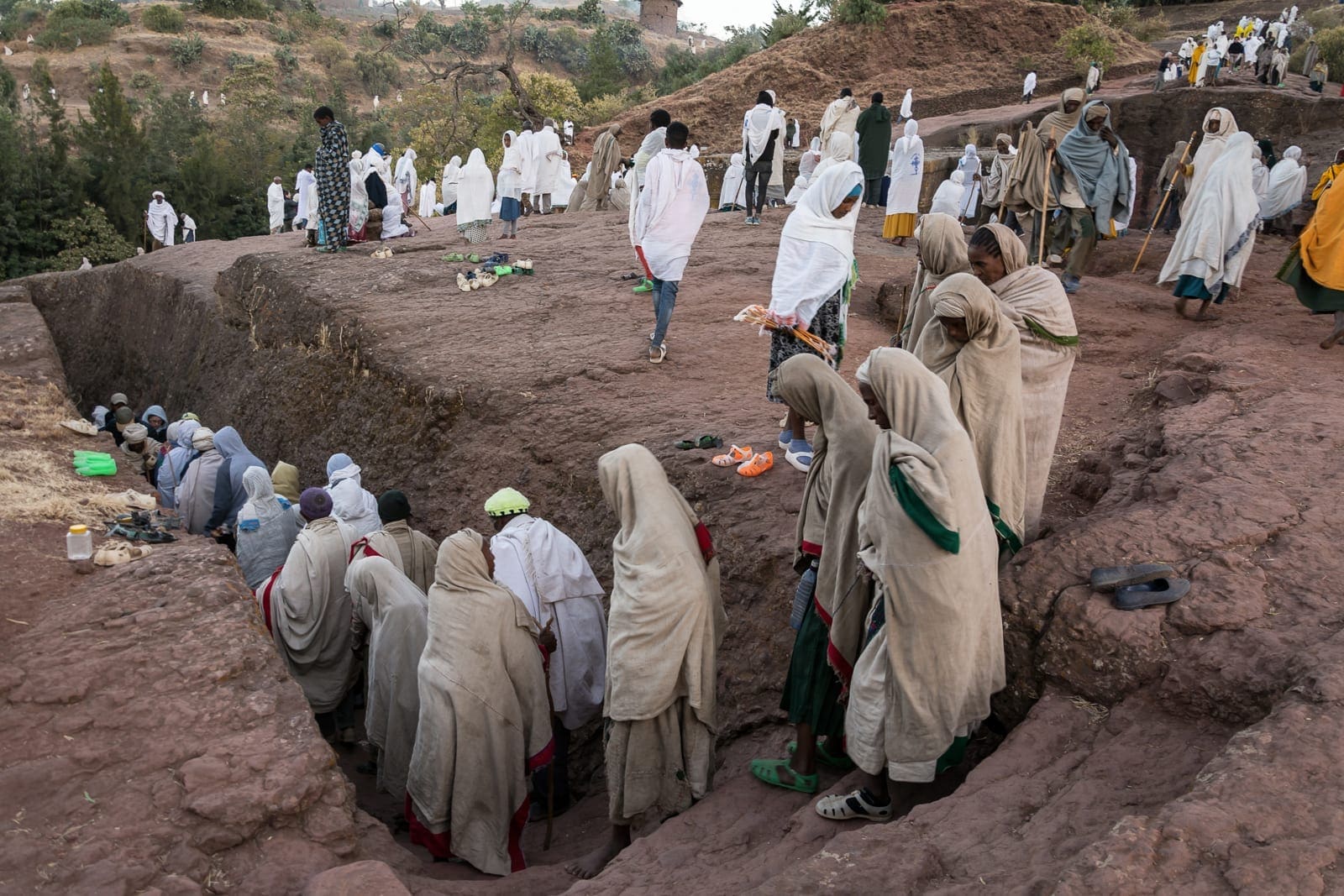 In the magnificent scenario that brings together twelve of the most beautiful rock-hewn churches in the world, everything seems amplified and at the same time, frozen in an ancient past. Early in the morning, one queues up with dozens of other people along these small, narrow tunnels carved into the rock, sometimes only as wide as a person and often not even too high. The bodies are crushed, and the smells are intense. Following the musty smell of damp air coming from the end of the tunnel, you reach the entrance pushed by the mass. Shoes and sandals are left outside as a sign of respect. Believer or not, it is like being taken back 2,000 years, among those shepherds who decided to set out after seeing the comet star to visit the baby Jesus. Every face, every garment, and every sound tells a story thousands of years old, years of history carved into people's faces like the churches carved into the rock of the mountains, both part of Ethiopia's deep memory.